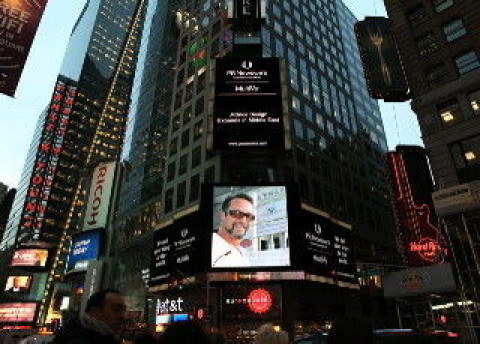 Public Relations, Marketing, Media Training. All work by professionals with 20-plus years of experience in B2B and consumer PR.
Client Experience includes Trayport, LTD, (GFIG/NYSE), commodities trading platform; FCM360, infrastructure for Forex trading; Mass Design, Printed Circuit Boards for Avionics, Medical Devices and Military; Wright Express WEX (WEX/NYSE); J/Brice Design International, hotel design and development US and Middle East. Clients served also include Citibank, United Technologies, International Power, UBS/AgriVest, Mass Mutual (Connecticut Mutual) Legacy Financial Advisors, Atlantic Financial, Inc., the Government of Vietnam and the Government of Japan (MAFF).
Industry experience includes: institutional & retail financial services, manufacturing, technology, real estate/hospitality, construction, homebuilding. New England office of HFN Kommunikation, Frankfurt & Hannover, Germany.
Dick Pirozzolo is an Accredited Member of the Public Relations Society of America, and a member of the Society of Professional Journalists (Sigma Delta Chi Honorary Society), The Foreign Press Association of New York and The New York Deadline Club. He is on the PR Committee of the New England Canada Business Council.
Specialties
Aerospace
Articles
Aviation
Brand Awareness
Business-to-Business (B2B) PR
Case Studies
Crisis Communications
Energy, Oil & Gas Industry PR
Finance Industry PR
Hospitality Industry PR
Industry Analyst Relations
Information Technology Industry
Integrated Marketing
Manufacturing Industry
Media Relations
Media Training
Nonprofit PR Support
Press Releases
Product Launches
Public Affairs
Real Estate
Search Engine Optimization
Social Media Marketing
Speechwriting Services
Strategic Communications
Technology Marketing
Thought Leadership
Trade Show Support
White Papers