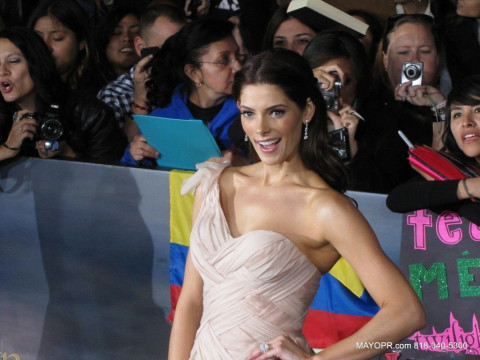 MAYO Communications brings you powerful search engine results of mega traffic to your website. Need new videos on Youtube or you just need to kick it up a notch you're in luck.
Social media and media placement at MAYO Communications, a full service International public relations firm based in Los Angeles. Our niche: Media training, social media and media placement, entertainment publicity, Internet company positioning and website designs.
Mention this directory and receive a 20% discount off the monthly fees. MAYO also offers crisis communications, on camera media training, and reputation management.
Get discovered...connect..and
grow ........
We' don't guarantee media, we just get it!
Social Media and SEO services come with blogging and cross promotions. Act now and will throw in professional photography during the rest of this month.
On Google+:https://plus.google.com/u/0/+MAYOPR/posts
or: https://plus.google.com/u/0/+GeorgeMcQuadeIII/posts
Be sure to subscribe to business stories on Examiner: http://www.examiner.com/business-investment-in-los-angeles/george-s-mcquade-iii
We specialize in marketing communications, branding, reputation management, media placement, media relations, crisis communications, product launches and governmental affairs. We also specialize in repairing your image or helping you from negative media placement as well.
We proudly post Online our media placements, too.
If your PR doesn't place yours on their site,it's time to get another.
Contact MAYO today if you need a powerful Social Media platform to boost your brand awareness or products and services.Mention this add for a 15% discount.
Specialties
Advertising Development
Article Writing
Articles
Arts Events PR
Audio & Video Production
Brand Awareness
Branding
Business-to-Business (B2B) PR
Case Studies
Consumer Outreach
Content Development
Content Marketing
Copy Writing
Copywriting
Crisis Communications
Direct Marketing
Entertainment Industry PR
Event Management & Publicity
Fact Sheets
Generational Marketing
Green Marketing
Healthcare & Medical PR
Hospitality Industry PR
Information Technology Industry
Integrated Marketing
Marketing Research
Media Relations
Media Training
Networking
New Business Launches
Nonprofit PR Support
Online Advertising
Press Releases
Print Media
Product Differentiation And Positioning
Product Launches
Production/Design
Public Affairs
Radio
Reputation Management
SEO
Social Media Marketing
Speechwriting Services
Store Openings
Strategic Alliances
Strategic Communications
Technology Marketing
Television & Entertainment PR
Thought Leadership
Trade Show Support
Website Design Services
White Papers
Word-of-Mouth Advertising