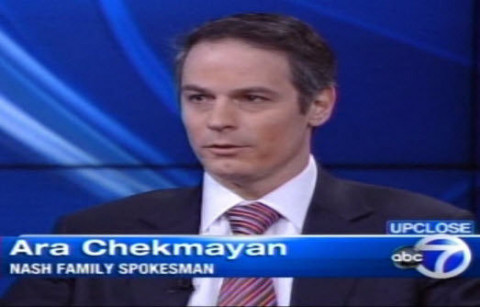 Founded in 2001 by Ara E. Chekmayan, himself a well-known media figure, Weather your firm is experiencing an immediate crisis and you need a media response now or your looking to build your brand and obtain big media coverage.
Tactical Public Relations is here to help.
At Tactical Public Relations we work with you to structure your media presence to be designed to go beyond the media event. We get to know your business, your corporate culture to provide lasting value to your firms image and bottom line.
We are experienced in crisis management. Working to clear the playing field of potential pitfalls. We attempt to anticipate downrange. Not working for you with just your immediate needs in mind.
Providing value: We work to design your story with a common thread. Education is a key component to what we bring to our clientele.
We advocate for you. From getting you the major media coverage you seek. To finding significant cost savings, to clawing back monies owed to your firm.
We craft, uncover, discover and execute with your goals in mind.
From project based representation, to immediate crisis management needs, to ongoing representation.
We provide service to our clients that goes beyond traditional public relations representation.
All we ask is that you meet with us.
212-794-0004 or Ara@Tacticalpr.com
Specialties
Articles
Arts Events PR
Audio & Video Production
Beauty & Retail Industry PR
Brand Awareness
Brand Development
Brand Marketing
Brand Strategy
Brand Strategy Creative Strategy
Branding
Business Profile Creation
Business-to-Business (B2B) PR
Case Studies
Communications
Consumer Outreach
Corporate Communications
Crisis Communications
Direct Marketing
Editing
Energy, Oil & Gas Industry PR
Entertainment Industry PR
Event Management & Publicity
Fashion Pr
Generational Marketing
Green Marketing
Healthcare & Medical PR
Hospitality Industry PR
Information Technology Industry
Integrated Marketing
Internet Marketing
Legal PR
Marketing
Marketing Communications
Marketing Research
Marketing Strategy
Media Relations
Media Training
Networking
New Business Launches
Nonprofit PR Support
PR
Press Releases
Print Media
Product Differentiation And Positioning
Product Launches
Public Affairs
Public Relations
Publicist
Publicity
Radio
Reputation Management
SEO
Social Media Marketing
Speechwriting Services
Store Openings
Strategic Alliances
Strategic Communications
Technology Marketing
Television & Entertainment PR
Thought Leadership
Trade Show Support
Travel Industry PR
We Provide Business Management Services Coupled With A Well Exec
Word-of-Mouth Advertising