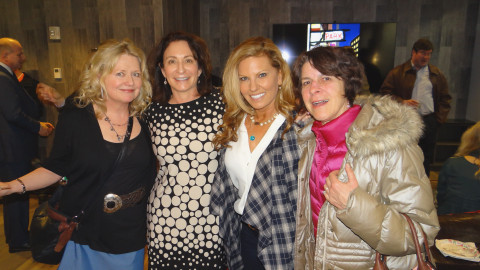 ShellMar PR is a Fairfield County based public relations agency with expertise in large and smaller scale mixed-use real estate, economic development, commercial land management, arts, culture, music and the occasional noteworthy political campaign.
​ShellMar leverages arts and culture for economic development purposes, and curates media-worthy collaborations and cross-promotions amongst the public and private sectors.
​​​ShellMar PR has cultivated a sizable organic loyal following of social influencers, high level contacts, communicators and media contacts since 2011.
​We don't stop till we creatively score premium audiences and solve problems using our full spectrum of communications resources. Please contact us at www.shellmarpr.com or for a free consultation.
Specialties
Articles
Arts
Arts Events PR
Billboards
Brand Awareness
Brand Strategy
Branding
Brochures
Business-to-Business (B2B) PR
Case Studies
Communications
Construction
Consumer Outreach
Content Development
Content Marketing
Copy Writing
Copywriting
Crisis Communications
Culture
Digital Marketing
Editing
Event Management & Publicity
Fact Sheets
Green Industry
Green Marketing
Hospitality Industry PR
Integrated Marketing
Land Management
Marketing Communications
Marketing Research
Media Relations
Media Training
Mixed Use Development
Networking
New Business Launches
Nonprofit PR Support
Online Advertising
Political
PR
Press Releases
Print Media
Product Launches
Promotions
Public Affairs
Public Relations
Publicist
Publicity
Radio
Real Estate
Reputation Management
Social Media
Social Media Marketing
Speechwriting Services
Store Openings
Strategic Alliances
Strategic Communications
Trade Show Support
Travel Industry PR
Word-of-Mouth Advertising