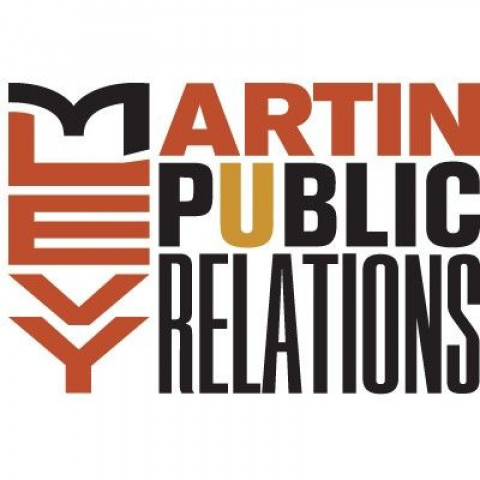 Founded in 2002, Martin Levy Public Relations, Inc. (www.martinlevypr.com) creates exposure and market traction for emerging growth and new technology companies, as well as Personalities/Subject Matter Experts. Our offices are located in Seattle, New York, and San Diego.
In addition to generating press coverage and mind-share with analysts and those who influence, we believe our ultimate mandate is to position our corporate clients for funding, acquisition, IPO or increased public valuation. We call this Valuation PR.
We work with a wide range of clients and technologies including lifestyle, consumer apps and gadgets, wired/digital media, enterprise hardware/software, global content management and social intelligence, cloud computing, CRM, Call/Contact Center, Big Data/Analytics and more.
Past and present clients include:
Alticast, Creditnet.com (acquired), Daptiv (acquired), Envision, Interneer, GalleryPlayer (acquired), General Software (acquired), Healia (acquired), Heapsylon, Interneer, LiquidPlanner, MiNeeds.com, Lionrock Recovery, SDL (LSE: SDL), Support.com (NASDAQ: SPRT), Vidiator
We use this formula to achieve results:
• Sandblast positioning via deep industry, company and competitive audits
• Expert media training and smarter "press packaging"
• Aggressive, rotating media relations campaigns (product, feature, customer, news, trend, corporate, financial, bylines, expert)
• Ensure PR is lock-step with marketing, search and web campaigns
• Marry social media with PR into "greater sum parts" to further drive messaging/awareness
• Deliver strategic communications counsel on all-things marketing including social media, competitive challenges, corporate and product positioning, messaging and brand
• Drive analyst relations to shape and define vision and market perception
• Leverage customers and partners at all points along the way
• Adjust...or die!
Specialties
Analyst Relations
Articles
Brand Awareness
Business-to-Business (B2B) PR
Case Studies
Consumer Tech PR
Corporate Positioning
Crisis Communications
eCommerce Industry PR
Energy, Oil & Gas Industry PR
Enterprise Tech PR
Entertainment Industry PR
Event Management & Publicity
Expert Campaigns
Fact Sheets
Finance Industry PR
Financial PR
Generating Press Coverage
Healthcare & Medical PR
Industry Analyst Relations
Information Technology Industry
Integrating PR With Social Media
Legal PR
Manufacturing Industry
Media Relations
Media Training
Networking
New Business Launches
Outdoor Recreation
Podcasts
PR Enterprise Tech PR
Press Releases
Product Differentiation And Positioning
Product Launches
Radio
Reputation Management
SEO
Social Media Marketing
Social Media Strategy
Speechwriting Services
Sports Industry Marketing
Strategic Alliances
Strategic Communications
Technology Marketing
Thought Leadership
Thought Leadership/Byline Articles
Trade Show Support